Combating Global Feed Ingredient Supply Chain Issues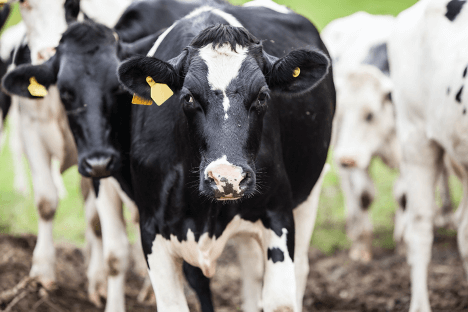 A stable supply of feed ingredients is a concern due to the difficult logistics situation in the world and insufficient production of feeds in Uzbekistan. Under these current conditions, the issue of maximizing digestibility of feed ingredients for the animals is now of paramount importance. This is where the technology and nutritional information available at Insta-Pro comes in.
Recently, I visited one of the largest livestock enterprises in Uzbekistan. In addition to the existing beef cattle complex, the owner began the construction of a dairy complex for 3,000 heads. One of the main tasks the nutrition team has is providing the animals with high-quality feed ingredients for their diet.
As we say "The Animals Don't Lie" the value of equipment and processing parameters are visible in how the animal performs.  According to recent feeding trial data, Hi-Gel™ Corn maximizes the digestibility of nutrients by animals including cattle, swine, and broilers.  Adding Hi-Gel™ Corn to the diets of these animals allows for more productivity while feeding less overall. Another important point in my discussion with the livestock owner was the issue of formulating diets for dairy cows. Fortunately, Insta-Pro's in-house Animal Nutrition Department provides comprehensive assistance to our customers in formulating diets based on locally available feed ingredients, ExPress meal, and Hi-Gel™ Corn.
Becoming an integrator is a crucial step in an operation's ability to source their own feed ingredients and control the quality and nutritional makeup of their supply.  As a result of our conversation, the nutrition specialist expressed a strong interest in establishing his own production of Hi-Gel™ Corn in order to maximize the use of expensive ingredients in animal nutrition.
Speak with us today about how you can get the maximum benefits from corn via the high-shear dry extrusion process, and reduce or eliminate expensive ingredients like fats and oils from your operation costs.