Cut Diet Costs by Using ExPress® Soymeal in Swine Grower Diets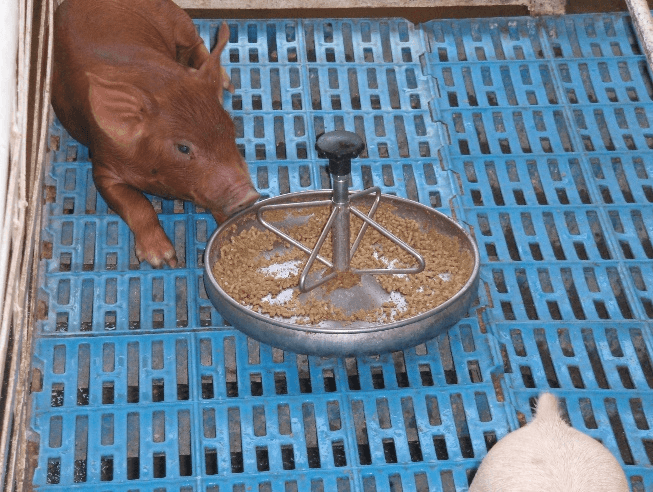 As we have seen in several previous blogs, ExPress® Soymeal is a nutrient dense, highly digestible ingredient that leads to improved animal performance compared to conventional solvent-extracted soybean meal.  For pork producers, using ExPress® meal can result in diet cost savings, and an increase in their bottom line.
University feeding trials have shown that ExPress® meal has several advantages vs. commodity SBM, such as amino acids that are more than 5% more digestible, better average daily gain and better gain: feed ratio.
A swine producer with their own ExPress® (extrusion-pressing) facility can make ExPress® soymeal with a price equal to or less than the price of solvent SBM. The table below assumes the price of ExPress® soymeal and Solvent SBM to be equal. The impact of using ExPress® soymeal, which contains 6-8% residual oil and highly available lysine, results in a reduction in diet cost/ton by US$7.59 (4.6%) due to the reduction of corn oil, corn, and lysine needed in the diet.
The ExPress® process also results in the production of crude soy oil, which can be sold by the producer. Sale of soy oil is currently valued over US$100/ton, which can cover operational costs as well as offset meal price.
Below I have outlined all the benefits of ExPress® meal in Swine Grower diets that result in savings:
If you are a swine producer and would like to lower your diet costs and start processing your own soybeans, Insta-Pro's ExPress® soy meal extrusion technology can help you. We offer machines at a variety of capacities to fit any size operation. Please feel free to reach out to one of our Sales Representatives today.