What's the Difference? Extruder Model 9000 vs Model 9400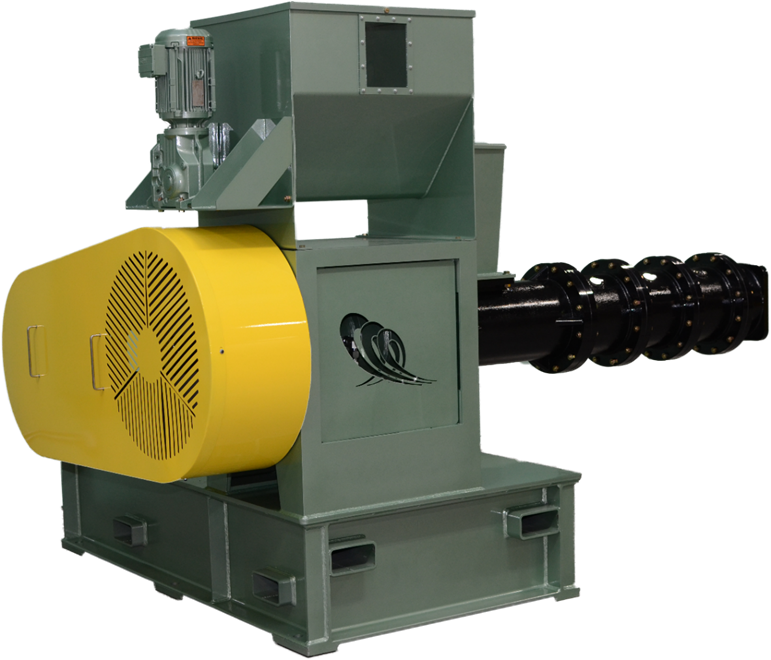 Last year, we introduced the world to our new extruder model, the 9000, and many clients have asked what the difference is between this new model and our older 9400 model. To start, the 9400 was created in 1994 and was in desperate need of an update. Its many outdated design elements led IP engineers to giving it a much needed design overhaul. One design change is that the 9000 (3 chambers) has fewer chambers than the 9400 (6 chambers) because it is more efficient at producing friction. Fewer chambers also mean less time spent on maintenance.
The 9000 has between 15% and 23% more capacity than the 9400. This data is based on 6500 lbs/hr on the old 9400 and the new 9000 capacity of 7500-8000 lbs.hr. In addition, the redesigned frame is stronger and more rigid than the 9400, increasing the stability of the extruder.
In addition, it has an option for a PIP in the control panel which allows you to see the production parameters on your cell phone or computer. The parts that form the extruder are more user-friendly and economical for shipping. Currently, we are working on creating optional cutting accessories for more applications in the future.
As you can see, the 9000 is a large jump in quality from its predecessor. A summary of the advantages are as follows:
Between 15% & 23% higher capacity than the 9400.
Sleeved chambers for easy replacement, lowering maintenance & shipping costs
Completely redesigned frame, which is more robust, compact & accessible than the 9400
PLC control panels with PIP available
Modern design intended to perform similarly to the series 2000 extruders
Contact an Insta-Pro sales representative today for more information.