Stabilizing and Extracting Rice Bran Oil by Mechanical Pressing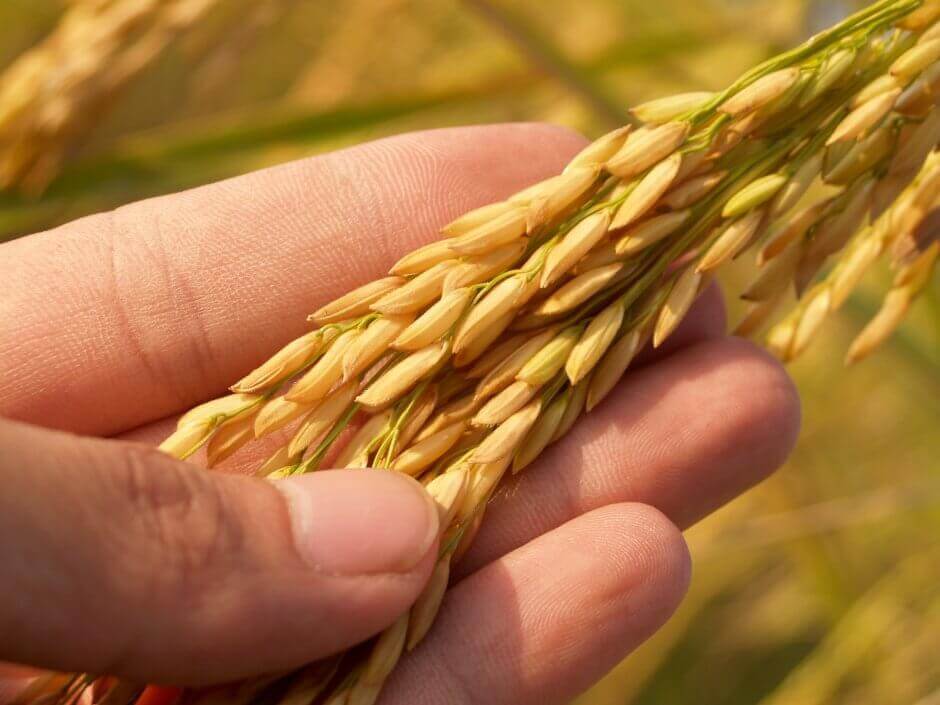 Rice bran, left over from milling white rice for human consumption, is an ingredient which is a good source of protein, minerals, fiber and fatty acids representing an alternative product for feed and food applications. Rice bran accounts for about 12% of the entire rice grain kernel, which is naturally rich in lipases. These, naturally present lipolytic and oxidative enzymes are activated during the milling process causing rapid hydrolysis and rancidification of the kernel oil. Hence, to maintain feeding value in rice bran, stabilization needs to occur immediately after removal from the kernel to avoid enzyme activity leading to hydrolysis and consequently production of free fatty acids (FFA) and glycerol.
Stabilization, an enzyme deactivation process, is widely employed to extend the shelf-life of rice bran. High-shear dry extrusion can eliminate rancidity problems through enzyme deactivation resulting in stabilized rice bran as a final product with an excellent nutritional value for animal feeding as highlighted previously.  The stabilized rice bran is also a potential source for mechanical extraction of rice bran oil (RBO). RBO provides health benefits given the high content of polyunsaturated fats (PUFA) and monounsaturated fats (MUFA),vitamin E and minerals. Indeed, the American Heart Association indicates that RBO lowers blood pressure and improves cholesterol.
Insta-Pro® International developed a continuous, controllable high-shear dry extrusion process by taking freshly milled rice bran and stabilizing it within 8 hours after milling to generate a high-quality ingredient for animal feeding. Furthermore, the process to stabilize rice bran followed by mechanical oil pressing allows 46.5% oil extraction efficiency of crude RBO. Efficient mechanical RBO pressing was accomplished by using stabilized rice bran from a fresh raw (non -parboiled) bran with 14.5% starch content. As a result, the analysis of crude RBO indicated <2% free fatty acids and <5% peroxide value.
The results are significant and contribute to the use of high-shear dry extrusion and mechanical oil pressing (i.e. ExPress® process) to generate an innovative, chemical-free, crude RBO aligned with the tendency of consumers demanding safe and sustainable products.
Key points:
High shear-dry extrusion followed by mechanical extraction of stabilized rice bran allows 46.5% oil extraction efficiency.
A freshly milled – within 8 hours post-milling – rice bran source with 10-15% starch content is needed to maximize the efficiency of RBO extraction using mechanical pressing.
High-shear dry extruded and mechanically extracted RBO contains < 2% FFA's which meets guidelines/specifications for economic refining purposes.
High-shear dry extruded and mechanically extracted RBO is an alternative plant-based oil to attend market interest and consumer demands of chemical-free and sustainable products.
Rice bran oil is a great source of nutritional value, but to truly capitalize this value processers should look at stabilizing the rice bran with Insta-Pro extrusion equipment.  If you need more information, please contact Insta-Pro and we can help you understand the opportunities in front of you.