Extruders
Insta-Pro International® dry extruders generate heat through friction to accomplish numerous processes including: cooking, expanding, sterilizing, stabilizing, dehydrating and texturizing. The extruders can be either high or medium shear which create various pressures and temperatures resulting in quality nutritional food and feed.
9000 Series Extruder
The Insta-Pro International 9000 Series Extruders is best suited for feed ingredients or extruded full-fat soy when equipped with a preconditioner (as shown).
FEATURES:
Wall-mount control panel with digital readout and AC frequency drive
Volumetric feeder (over the top or sidefed available)
Sturdy, compact design
Sleeved barrel
CAPACITY: 7,500-8,000 lbs./hr. (3,400 – 3,636 kg./hr.)
* numbers double if processed with addition of steam preconditioner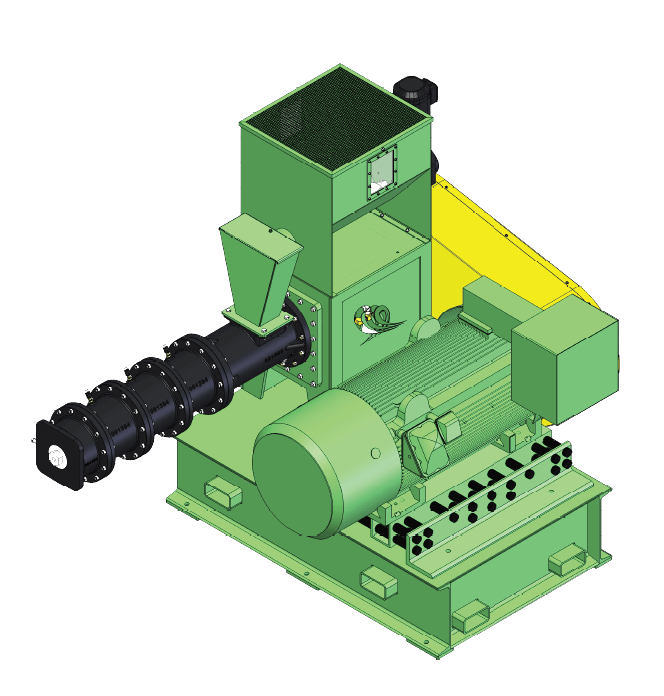 2000 Series Extruder
As Insta-Pro International's most popular and versatile model, the 2000 extruder can be used independently or paired with an Insta-Pro oil press to make ExPress® products or equipped with steam preconditioners to make feed ingredients or textured proteins.
FEATURES:
For single or  paired use
Wall mount control panel or microprocessor control system
Optional side-mount volumetric feeder with agitator
Highly cost-effective
CAPACITY: 1,300 – 3,840 lbs./hr. (588 – 1,745 kg./hr.)
*Actual capacities will vary based on raw materials and processing parameters.
2000-CG Extruder
High-shear dry extrusion from Insta-Pro International® effectively cooks the starch in cereal grains, making it a highly digestible, high-quality, value-added version of the commodity.
FEATURES:
Redesigned extruder specific for cereal grains
Water injection system
Full articulation cutterhead swingarm with particalizer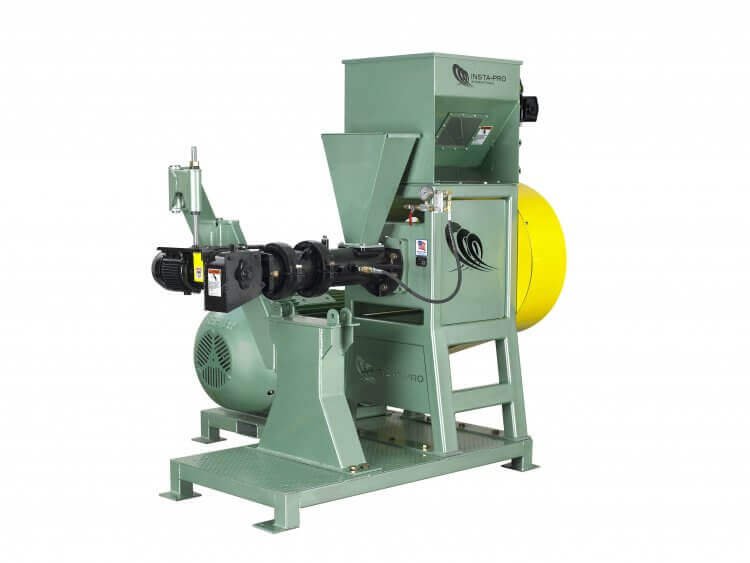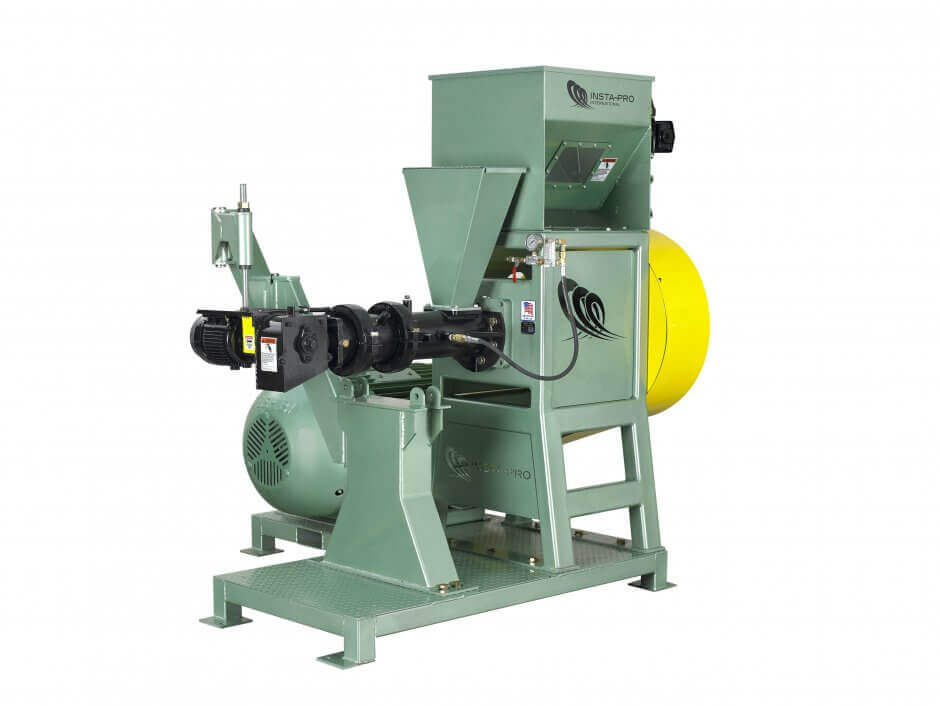 600 Series Extruder
This extruder is a highly cost effective introductory commercial model ideal for producing food and feed ingredients with a low volume output.
FEATURES:
Sized for community-based processing and university applications
Optional side-mount volumetric feeder with agitator
Rigid, compact construction
CAPACITY: 600 – 800 lbs./hr. (272 – 365 kg./hr.)
*Actual capacities will vary based on die size, raw materials, and processing parameters.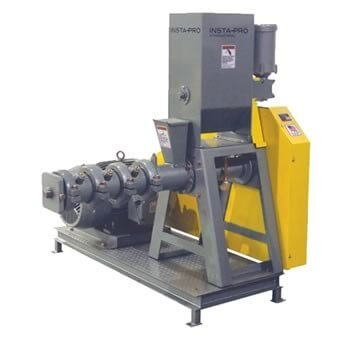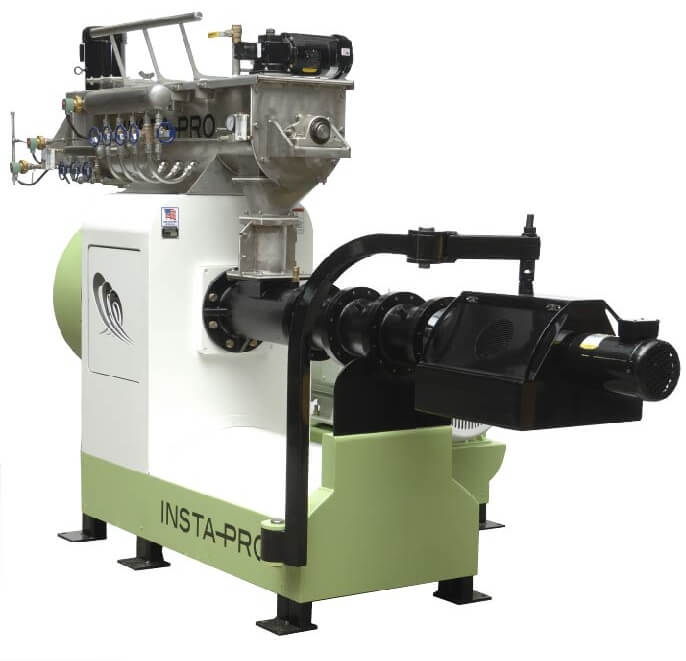 MS 3000 Extruder
The MS3000, Medium Shear Extruder, is designed for processing shaped products such as pet food and fish feed.  The extruder combined with proper preconditioning allows for flow conditions within the barrel that enhances the final product shape.
FEATURES:
Improved capacity
Requires less drying
Wide range of pellets, shapes and sizes
CAPACITY: HP: 125

Pet food: 1,800 – 3,300 lbs./hr. (818 – 1500 kg./hr.)
Fish Feed: 1,500 – 2,200 lbs./hr. (681 – 1,000 kg./hr.)
 *Actual capacities will vary based on die size, raw materials, and processing parameters.
In today's feed and food world, with differing ingredients due to ever-changing raw material conditions, and rapidly-evolving consumer trends, it may be regularly chaotic for you during development, production, and…
The Challenge: According to fifth generation family member Matt Sharrer, AgCom, a family-owned Pennsylvania company, is "very diversified" with a flour mill, feed mill, fertilizer plant, grainery and protein meal trading. In the early…
---
Contact us Today!
Ready to grow your business with Insta-Pro products or services?