Customer Support
Insta-Pro International® offers many services before and after the purchase of equipment. We are committed to provide customers with the expert knowledge of our equipment and the processing industry in addition to technical support, workshops, clinics and business consultations.
Engineering Services
Our engineering team works with you to define the scope and size of your proposed extrusion project, allowing us to supply you with the best equipment and process solutions to meet your needs.
SERVICES:
Entire plant layouts
Plant and ancillary equipment quotations and sourcing
Processs flow assistance
Technical drawings and guidance
Site evaluation and installation supervision
Regional Service Network
Certified technicians are located around the globe to provide services of; installation supervision, on-site equipment commissioning & training,  first year free follow-up service visit, and assistance with routine maintenance and repairs.
During the installation phase of your extrusion project, Insta-Pro technicians and engineers can come to your site to review placement of equipment and process flow against the plant layout, providing guidance for improvements.
Upon completion of plant installation, Insta-Pro technicians come to site to start the equipment supplied and train the operational staff.    Our technicians pay great attention to assuring your team is trained on proper equipment operation, safety, and quality control to optimize end product quality.
Each new equipment purchase comes with a free onsite visit within the year following startup.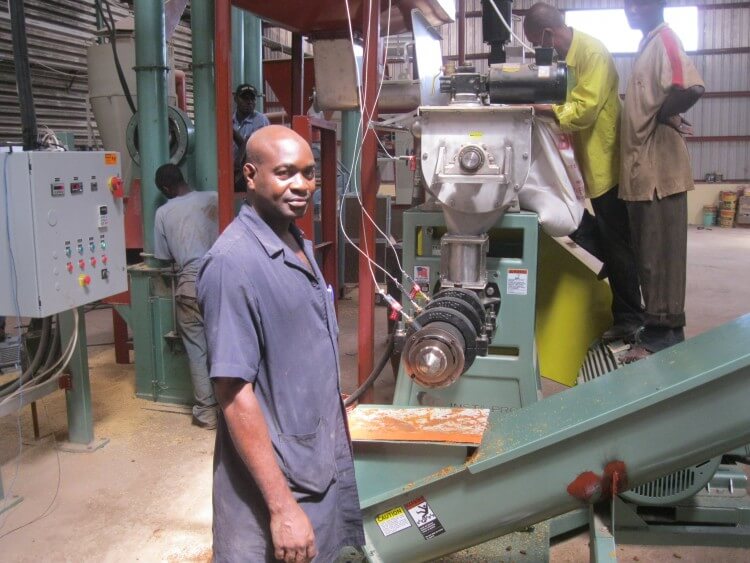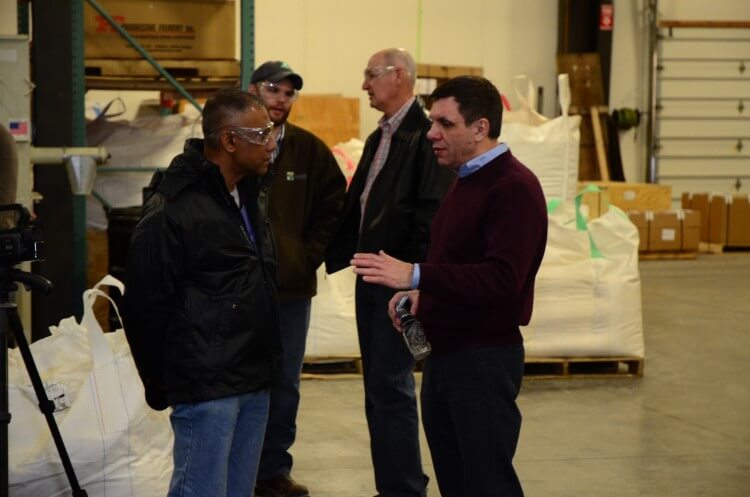 Market Support and Business Consultation
Insta-Pro International is more than an equipment company, our in-market team provides customers with consultative services including market linkages to end users, suppliers and lending institutions.  In addition, we conduct feasibility analysis of opportunities, provide technical guidance on optimizing end products and bring new ideas to grow your business.   Our global team is dedicated to a partnering approach providing a quick response to your questions with the primary objective to maximize your success.
Nutrition Consultation and Hanson & Said Research & Development Center
Customers who buy our equipment have direct access to our knowledgeable nutritionists, whose decades of experience allow for troubleshooting and consultation on their Insta-Pro equipment and end products.  Expanded nutritional support services are also available to provide formulations, site visits to train staff, interact with customers and consulting nutritionists.
The Research and Development Testing Center is an invaluable resource that offers customers access to a developmental team of nutritionists, engineers and technicians to evaluate and develop their product and processing ideas.  The collaboration between the customer and R&D team is a low-cost solution to meeting their objective.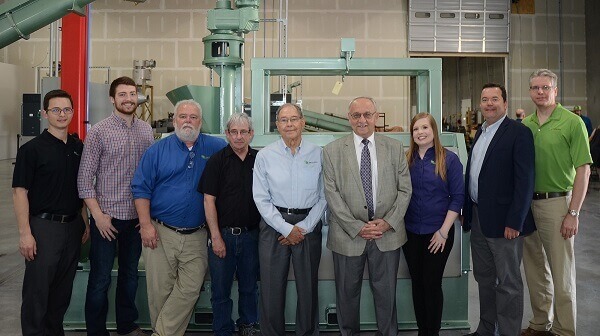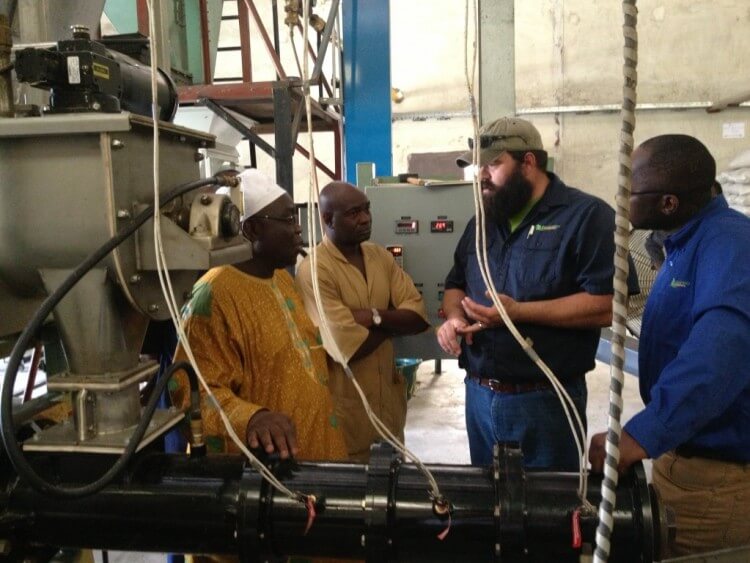 Service Plus Program
In response to customer demand for on-going technical support & re-training of operational staff, Insta-Pro International® introduced the Service Plus Program.
The Service Plus Program allows customers to pre-purchase service packages up to a 3 year period, resulting in a dramatic reduction in cost per service visit.  In addition to on-site visits by service technicians, the Service Plus Program includes monthly remote evaluations of the customers operational parameters with feedback on improvements.
Since introducing the Service Plus Program customers have experienced reduction in operational costs and improved process efficiency resulting in financial benefits.
Business Partners
Our customers have asked us to assist them with finding solutions for project financing, sourcing of ingredients and access to refining technologies.  Understanding these challenges we have identified and formed business relationships with industry leaders allowing us to bring solutions to our customers for:
Supply of container loads of soybeans and grains
Connection to a world leading vegetable oil refining technology provider
Access to alternative financing solutions including leasing options, Export-Import bank backed loans or short term financing and government funding programs for USA based projects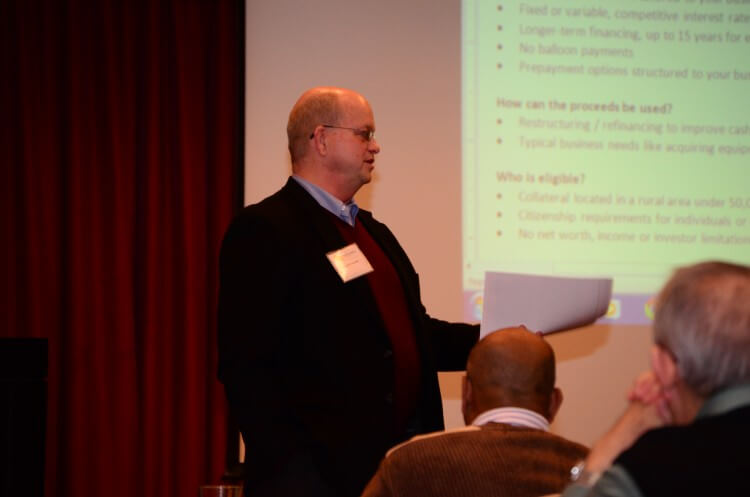 Portable Ingredient Analyzer (PIA) NIR Machine
The Insta-Pro Portable Ingredient Analyzer (PIA) NIR predicts moisture, oil, protein and fiber levels in whole soybeans, ground extruded full-fat soy and ExPress® soy meal in a matter of minutes.  The PIA is pre-calibrated with hundreds of samples from Insta-Pro ExPress® operations, making our turn-key unit ready for immediate use.  Obtain results quicker and cheaper than sending samples to the lab, allowing you to make improvements to soy product consistency and oil extraction efficiency.
Saves time with real-time analysis
Less expensive than most other uncalibrated NIR machines
Portable, durable design
10+ year life span allows for almost limitless analysis*
Easy to operate
Daily self-check mechanism for accurate predictions
Data can be saved and downloaded for analysis
Additional calibrations can be added
* With proper maintenance and care Insta-Pro International offers service and support for the life of the PIA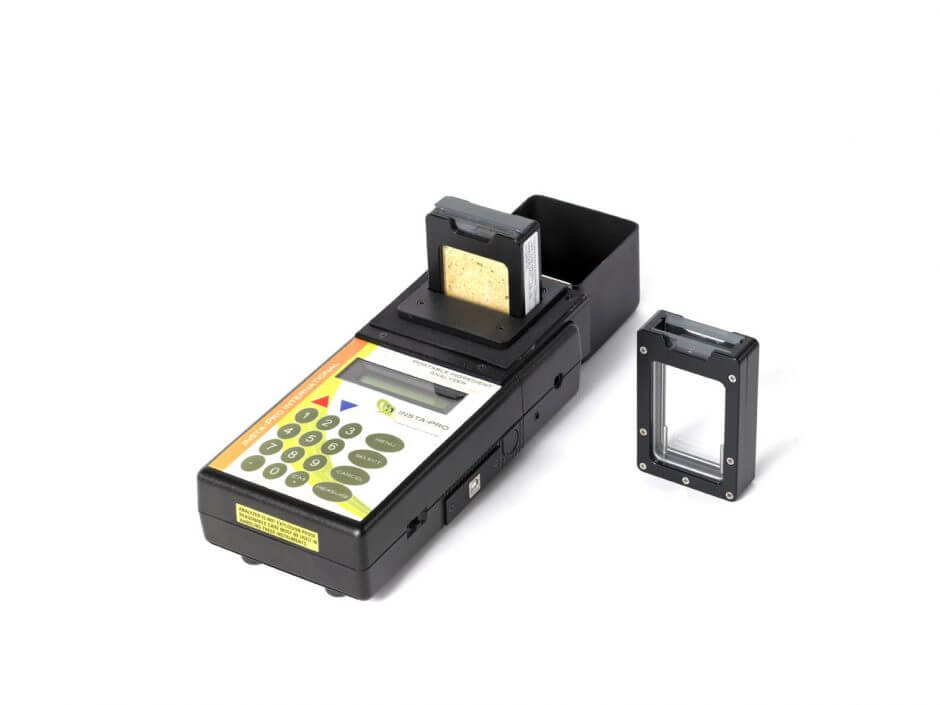 ---
Contact us Today!
Ready to grow your business with Insta-Pro products or services?