Commercial Layers in the Summer Heat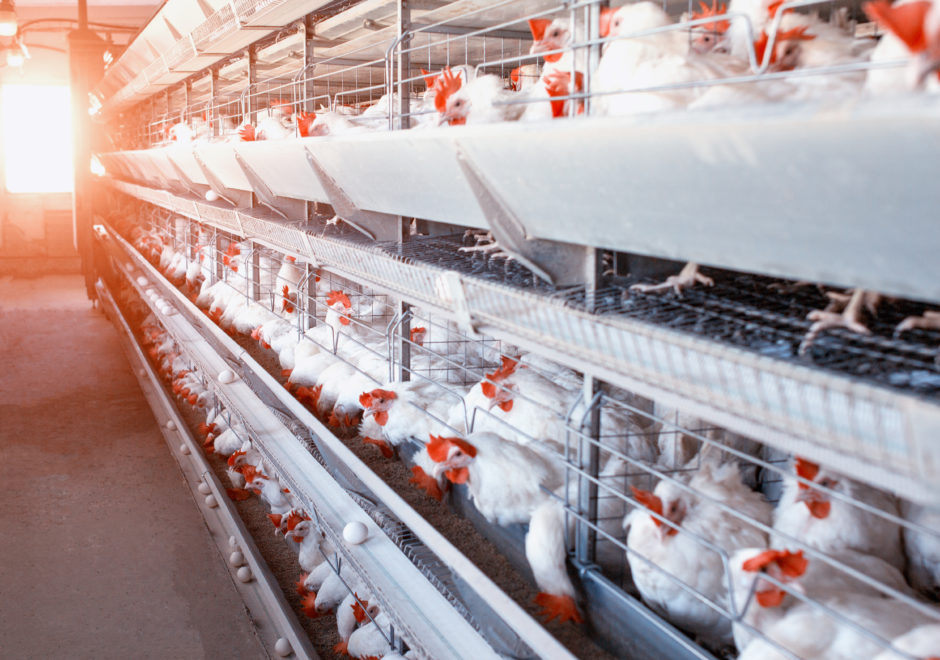 As our 2022 rolls on, here in the Midwest, our poultry producers have already encountered a steady dose of unusually high ambient temperatures. In the month of June, temps have already consistently reached into the mid and upper 90s. These high temperature will surely continue into July and August, which puts a great deal of stress on the animals of local producers.  That is why today I will be briefly discussing the effects of high summer temps on commercial layer operations.
We know that heat stress on egg layers will predictably produce the following adverse effects:
– Decreased feed intake
– Lower than expected body weight
– Higher mortality
– Reduced overall egg production
– Poorer eggshell quality
Of course, age of the flock, house design, stocking density, ventilation systems, temperature of drinking water can all minimize or reduce adverse effects.
Strategies to increase nutrient density, like adding soy oil, and ensuring the highest bioavailability of nutrients can also reduce the negative effects of heat stress. Insta-Pro can help in this area specifically by extruding corn and soybeans to provide a large percentage of nutrients in the bird's diet.
To see more information on the effects of improving nutrition in broilers, read our blog here.
For more information on improving nutrition in layers, read our recent blog here.
Ingredients processed through Insta-Pro specifically ensure that each beak full of feed will have the best chance to assist the bird to perform optimally. Be sure to contact us if you want to learn more about our extrusion process or the nutritional value of our ingredients.