How to select the capacity for your machines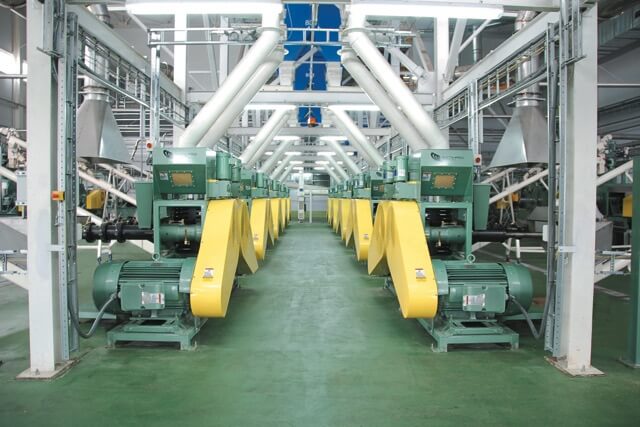 When doing a project for a plant, you may have to consider if you need an extruder at a higher capacity or more extruders that accomplish the desired capacity.
At Insta-Pro International, we see a tendency of acquiring several modular lines instead of one large line. This could be happening because experience dictates that having plants in a modular design has many benefits:
1)      When an extruder is in maintenance, production doesn't stop because they have other extruders that can keep running. That way, the business never has to stop altogether, avoiding losses that the business would incur if it had to stop full production for maintenance.
2)      Having several lines allows you to make different products at the same time, diversifying your portfolio.
3)      A producer can add additional capital equipment to their plant as demand dictates, reducing over-capitalization from one or two high capacity lines.
For example, if you are going to have a plant of 10 tons per hour, our customers prefer five lines of 2 tons per hour each. The option of having 5 lines will allow for maintenance/cleaning to be done on one two-ton per hour line, the plant can still produce 8-tons per hour.
Of course, there are exceptions where it is not possible to have several lines, one such case may include having a reduced space for the machines. 
When selecting the capacity of your equipment, consider if there will be an increase in capacity in the future. Many plants start very conservative, knowing that they will double their capacity very soon. For these situations, it is recommended to acquire machines that can have double capacity. This can't be done with all the machines in a plant. For example, presses need to be used to their full capacity in order to be efficient, but not with coolers. You can easily acquire a cooler with 2-ton per hour capacity and run only at 1-ton per hour, so when you double your capacity later, you don't have to acquire another cooler, saving 50-70% of the cost.
Please don't hesitate to contact us, we will be glad to advise you on your project.