Problem Solving Using a Team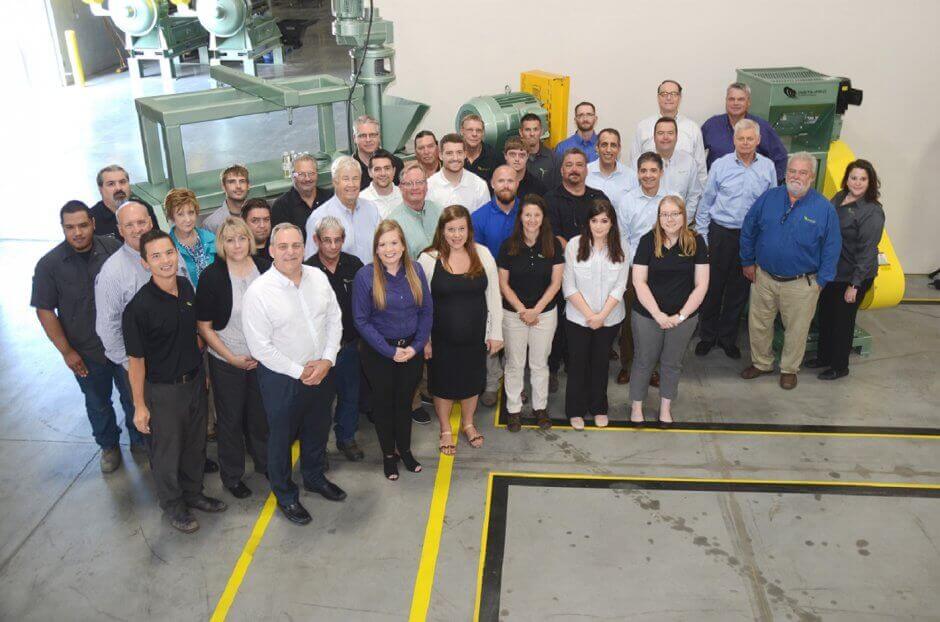 Problem solving takes a multi-angled approach.  It's almost like having two different lens prescriptions for your eyes.  In order to see clearly, you need both in a set of glasses to have perfect vision.  Oftentimes, people get so focused on a single thought that everything else is either ignored or dismissed completely.  In a business, it is nearly impossible for one person to understand every aspect of every job and at the same time, be open minded enough to see all the possible interactions.  If you surround yourself with a team you trust, your efforts and viewpoints can be multiplied.  In our case, we have sales, nutrition, marketing, service and engineering resources than can look at a problem and solve it from various angles.
These various team members bring unique skill sets to problems.  Additionally, a type of "healthy tension" can exist between groups, much like a check and balance system.  Like the single focused example, having a single commanding group isn't ideal either.  This tension is not negative, but it forces people to be open minded and think beyond their own environment.  By using your team effectively, problem solving becomes much easier.
We recently had a customer who was having issues with product flow within their process.  Our sales team corresponded with our engineering and nutrition team for comments and suggestions.  This problem was seen through a few different lenses.  On the one hand, engineering looked at bin design, process flow, on product characteristics and offered suggestions, mainly mechanical.  On the other hand, nutrition looked at the end product, its nutritional profile, and questioned the blend ratios as needed for the end animal, and offered a change to this ratio which might also help with product flow.
I bring up this example to show how it takes many viewpoints to solve a problem, not just one.  This initial request seemed strictly mechanical, but using a different product ratio could also help alleviate the problem.  The combination of the two may allow for better process flow and a better end product, a proverbial "win-win".
Our team is available to assist in troubleshooting and offer suggestions for improvements to your equipment. Reach out today to hear tips and insight that will benefit your operation.