Rising Food Prices = Higher Profits For Agri-Processors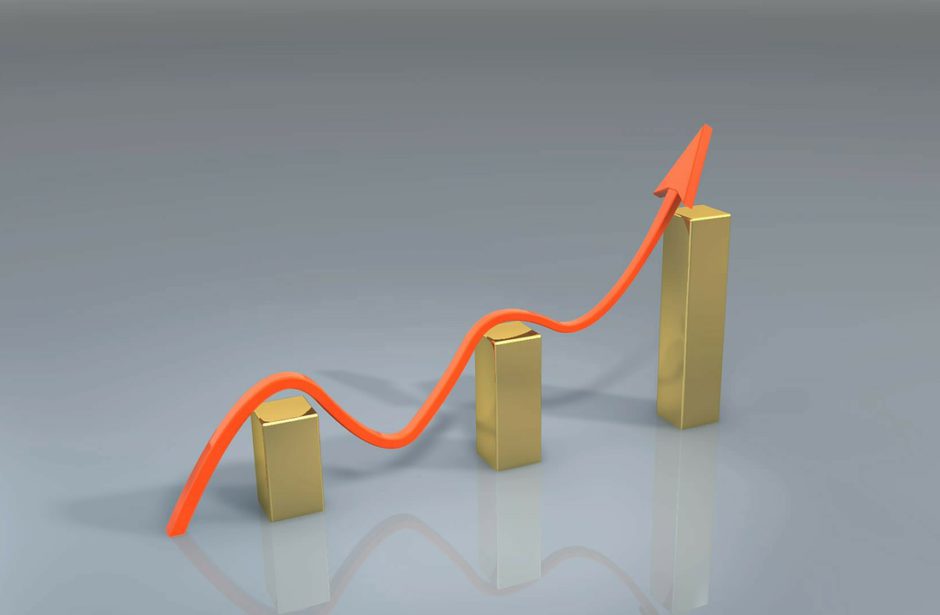 Once again, food prices are on the rise. Need an example? Look no further than fertilizer prices. In addition, natural gas prices are rising, forcing some fertilizer producers to shut down temporarily. Fertilizer manufacturers use natural gas to produce nitrogen, ammonia and urea. Rabobank, a Dutch bank specialized in agriculture, estimates that fertilizers make up one third of a cereal farmer's operating costs. Put another way, farmers in Malawi would enjoy a 52% rise in income if fertilizer was free. Simply stated: when fertilizer prices increase, food prices rise.
Now look at vegetable oil prices. "Renewable diesel" is a lower-carbon fuel that includes diesel from vegetable oil and animal fat. This means that fuel producers are competing with food companies for vegetable oil. As a result, the price of soybean oil is forecast to average $1,430 per metric ton this year (65 U.S. cents-per-pound) in the United States, which is double the price two years ago. October soybean oil futures at CME are presently 57 cents/lb ($1,254). USDA estimates that 45% of U.S. soybean oil is now used to make biodiesel for vehicles – that's 5.5 billion litres a year.
This oil price increase is good news for soybean processors, including our customers in Africa where soybean oil prices are now close to $2,000 & higher. It's not good news for families who are struggling to pay for essential foods.
The FAO Food Price Index has been creeping up month-by-month and is now at its highest level in 10 years. The cereal price index is up 30% from a year ago, the meat price index is up 22%: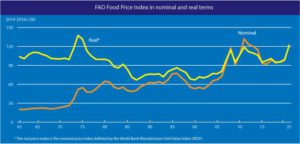 All this means better business opportunities for agri-processors. High vegetable oil prices are offering above-average profits for oilseed processors. Maize, the other principal feed ingredient,  improves poultry performance when extruded, as well in other animals such as dairy cows. High-cost meat can be replaced by textured pieces of soy flour that cook like chicken or beef. Extruded cereal flours fortified with protein, vitamins and minerals, offer low-cost meals for schoolchildren and their parents.
If you are a poultry or livestock integrator or a feed miller, contact us about the business opportunities extruding corn and soybean. If you're a food company, contact us about our textured soy technology, vegetable oil processing or fortified cereal flours. We'll work with you to analyze the feasibility of your project.