Improve Feed-to-Gain in Swine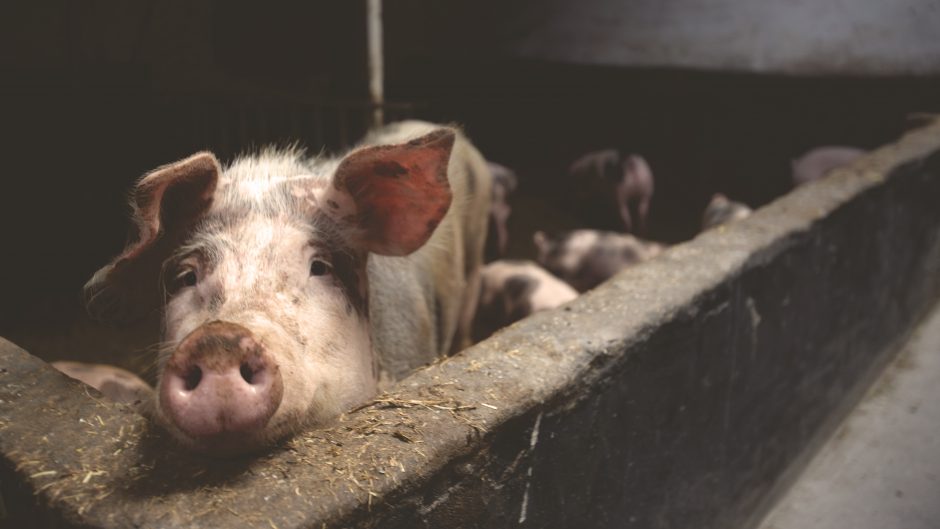 Insta-Pro International offers a range of benefits to the swine industry, resulting in improved feed quality for swine. These technologies enhance the digestibility of swine feed, leading to improved feed-to-gain ratios and reduced feed intake. Moreover, Insta-Pro's equipment ensures the production of high-quality ingredients, enabling swine producers to meet the specific dietary requirements of their animals. By focusing on feed efficiency and nutritional excellence, we empower swine producers to optimize their operations and achieve better results for their animals.
EXPRESS® SOYMEAL: AN EXCELLENT SOURCE OF DIGESTIBLE AMINO ACIDS AND ENERGY FOR SWINE
Research conducted at the University of Illinois (Dr. Hans H. Stein, Monogastric Nutrition Laboratory) demonstrated greater digestibility of amino acids and energy concentrations in ExPress® soymeal with respect hexane-extracted soybean meal fed to growing pigs.
CONFINEMENT SWINE PRODUCTION IN THE US – QUALITY INGREDIENTS EQUAL LESS WASTE
The amount of nutrients in feces, and the amount of total waste, is directly related to what's in the pig feed, and how much total feed is consumed.  Diet formulation and ingredient selection can help here.
NET ENERGY VALUE OF EXPRESS® SOYMEAL FOR SWINE
In swine production, feed cost makes up more than 60% of the total, and within that cost, energy concentration is the most expensive component. This is why it's important to define where and how energy is being used in a diet.
PIGS REQUIRE AMINO ACIDS TO GROW: CHOOSE THE PROPER SOURCES OF DIGESTIBLE AMINO ACIDS FOR YOUR DIETS
It is well known that protein is one component that accounts for a large part of feed costs whether at a large- or small-scale producer. The question is: Do we need to formulate diets to satisfy crude protein requirements?