Top Things to Consider When Preparing to Borrow Money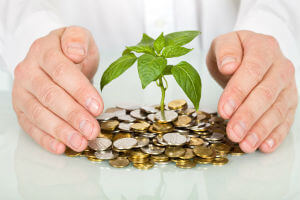 With interest rates very low, this is a good time to borrow money for your new agribusiness project, or to expand your existing extrusion plant.
The problem, however, in many developing markets like Africa, is that many owner-operator or family-owned companies are just not ready to borrow money.
This is a pity because the food and feed markets are growing, with young populations, growing urbanization and more people to feed every day.
Investors know this, as they look to invest in the fast-growing food markets of the future.
So, what's wrong?
Lack of Knowledge:  While the well-known agri multinationals are present – and investing – in developing markets, most agribusinesses are in fact small and medium enterprises owned by one person or a family. The owner makes all the major decisions but his knowledge of finance, especially international finance, is often limited.
Audited Financials:  Even medium-sized agribusinesses often lack serious accounting, and if their financials are audited, the audit has often been conducted by a local firm without international connections. The audit will not be accepted by international lenders unless it meets IFRS (International Financial Reporting Standard).
Feasibility Analysis:  No feasibility analysis. The owner knows instinctively that he will make a profit, but he is not too concerned how much, so long as revenue is higher than expenditure year by year. This is unprofessional. You need to understand the ROI, Payback Period and Cashflow of your future project. Lenders will expect this too.
Business Plan:  You know the business, you know what works and where the risks lie, why write a business plan? Because you will be asking people who don't know your business to lend you their money. Why should they trust you? Maybe you have never met with them? A business plan is like a passport, it explains who you are as you travel. Well written, it will give the lender confidence in your project and your ability to make it profitable.
If you need to borrow money to make your project happen, start by getting your documents in order:
Last 3 years' financials, in English, audited to IFRS by a recognized auditor that is linked to one of the international audit companies.
Project Feasibility Analysis
Business Plan, including full details of who owns your company.
If you lack in-depth knowledge of credit markets yourself, bring in a financial director. After all, if you need your teeth fixed, you don't go to a vet.
Insta-Pro offers credit solutions for customers in Africa, in partnership with Integrated Trade Finance, a finance brokerage with worldwide connections. Call us and let's discuss.