Increase Broiler Weight, Reduce Costs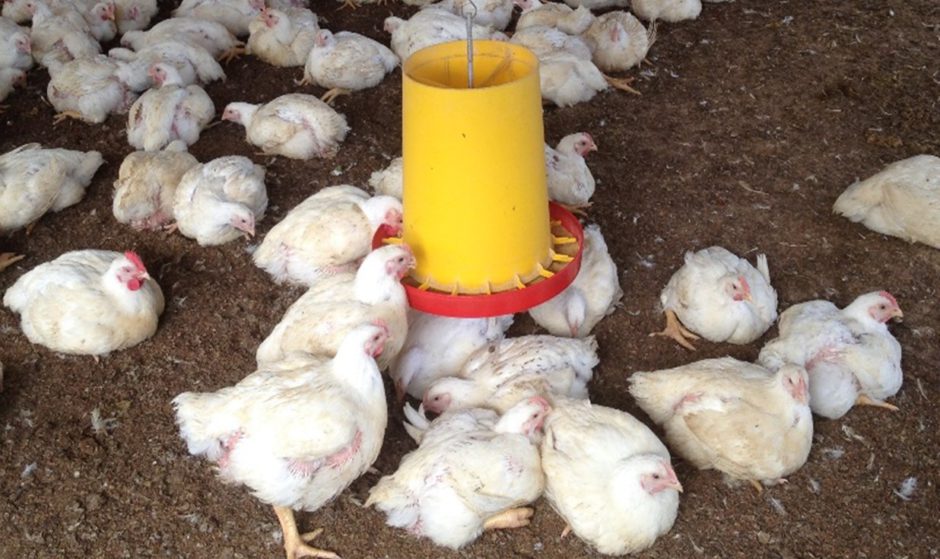 An indication of how high-shear dry extruded ingredients can impact body weight was demonstrated in a broiler feeding trial conducted at Iowa State University. It evaluated the growth of broiler chickens fed ExPress® soy meal and Hi-Gel™ corn diets versus a control diet including solvent-extracted soybean meal and ground corn. It demonstrated that high-shear extruded ingredients not only improved the feed conversion of growing broilers but also increased body weight compared to the control diet. With high shear dry extruded ingredients, producers can add 1 more flock per barn per year, while decreasing the price of feed per bird.
INNOVATIVE INGREDIENT FOR BROILERS
Read a short overview of the key benefits of using Insta-Pro equipment to produce feed ingredients for utilization in broiler diets.
BROILER INTEGRATORS: USE HIGH-SHEAR DRY EXTRUDED INGREDIENTS TO QUICKLY ATTAIN MARKET WEIGHT & FLOCK UNIFORMITY
A detailed summary of the broiler feeding trial results by our nutritionist Dr. Janeth Colina.
BROILER INTEGRATORS: WANT TO INCREASE REVENUE & PROFIT? OPTIMIZE YOUR FEED CONVERSION
A direct comparison of ExPress® soymeal and solvent-extracted meal and how broiler producers can significantly increase their feed conversion ratio.
REDUCE ANTI-NUTRIENTS WITH EXTRUDED SOY FOR INCREASED BROILER DIGESTIBILITY
Nutritionist Katie Mayo discusses the importance of deactivating anti-nutritional factors in soymeal without harming the nutrients needed for broiler growth.