Overview of Poultry Trial Results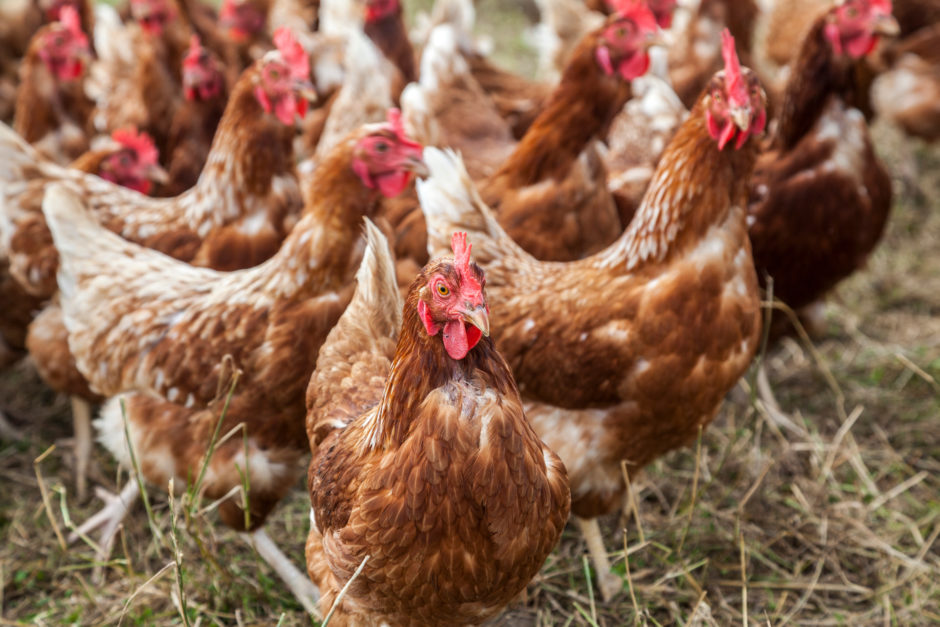 Insta-Pro has placed an enormous amount of time and resources on research and development. We understand how to produce high-quality ingredients through proper processing, and more than that, we evaluate animal performance because animals are the best show of proof about quality of ingredients.
An indication of how high-shear dry extruded ingredients can impact body weight was demonstrated in a broiler feeding trial conducted at Iowa State University. It evaluated the growth of broiler chickens fed ExPress® soy meal and Hi-Gel™ Corn diets versus a control diet including solvent-extracted soybean meal and ground corn. It demonstrated that high-shear extruded ingredients not only improved the feed conversion of growing broilers but also increased body weight compared to the control diet. With high shear dry extruded ingredients, producers can add more birds per year, in this case 1 more flock per barn per year, while decreasing the price of feed per bird.
More recently, a study conducted by Virginia Tech indicated how ExPress® soy meal (high-shear dry extrusion followed by mechanical oil pressing from Insta-Pro) could be used to improve feed efficiency. The layers ate a little less feed – about 80 grams per bird over the 15–19-week pullet phase and 19-37 weeks of the laying phase – when ExPress® meal was used in place of commodity, solvent-extracted soybean meal and oil. Often, the added fat required with commodity soybean meal is quite expensive. Added oils in a solvent-extracted diet can make up as much as 20% of total diet costs, but switching to ExPress® soymeal can save up to $20.12 per ton in feed costs.
Get all the latest data by checking out our past poultry blogs from 2022 below:
Read a summary of the potential savings to a layer producer by simply switching from solvent-extracted soymeal to the more digestible ExPress® soymeal.
Read how ExPress® meal contributes to the growing market for sustainable and chemical free animal products.
View a detailed breakdown of the benefits of Express® soymeal in layer diets compared to solvent-extracted meal.
Get a summary from Dr. Dave Albin of the layer feeding trial results from Virginia Tech.
Read a short overview of the key benefits of switching to an Insta-Pro line to produce.
See a more detailed summary of the result of the broiler feeding trial by our nutritionist Dr. Colina.
View a direct comparison of ExPress® soymeal and solvent-extracted meal and how ExPress® can significantly increase your broiler feed conversion ratio.